Girls with Sharp Sticks, by Suzanne Young
Goodreads ¦ Amazon
Series?: Yes, #1
Publisher: Simon Pulse
Release Date: March 19, 2019
Length: 400 pages
Source: ARC
Format: Paperback
Times Read: Once
Rating: 5/5
The Girls of Innovations Academy are beautiful and well-behaved—it says so on their report cards. Under the watchful gaze of their Guardians, the all-girl boarding school offers an array of studies and activities, from "Growing a Beautiful and Prosperous Garden" to "Art Appreciation" and "Interior Design." The girls learn to be the best society has to offer. Absent is the difficult math coursework, or the unnecessary sciences or current events. They are obedient young ladies, free from arrogance or defiance. Until Mena starts to realize that their carefully controlled existence may not be quite as it appears.
As Mena and her friends begin to uncover the dark secrets of what's actually happening there—and who they really are—the girls of Innovations will find out what they are truly capable of. Because some of the prettiest flowers have the sharpest thorns.
What I Liked: Did I like watching girls who've always been told they're less than, they're worth nothing, grow stronger and stronger while all the men trying to hold them down completely spiral out? YOU BET YOUR ASS I DID.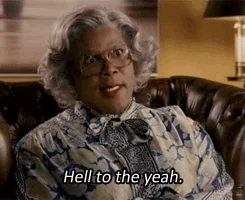 ♥ Mena and her girls have the most beautiful friendships you will ever see. Even though all the girls are similar, due to their intense training, the characters are all clear and distinct. They have separate relationships with each other, but also as a whole. They fight for each other, they never leave each other, and they love one another unconditionally. They trust each other even when they have no reason to, even when it makes no sense, even when it goes against everything they've been taught to believe.
♥ And they have been taught some insane shit. It's worse than the typical "be seen and not heard" nonsense, it's up there with "women are property, women are belongings, women are not really people." "Women are worth nothing but for to please and care for men." Um.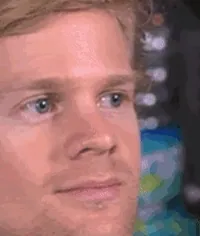 No, seriously.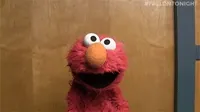 ♥ Guys, this book is DARK. It gets really creepy. It's scary, and some of it's scary because it's real. When our girls start to learn that the world outside Innovations might be different than they've been led to believe, you will be so proud of how quickly they learn to be outraged. When they find out that everything they've ever been taught has been a lie, you will applaud the way they rise up together and say No. More. Not for us, not for our sisters, and you will not get away with what you've done.
♥ I have so much love for Jackson, Mena's gas station boyfriend. He's immediately infuriated and disgusted on the girls' behalf, and his continued conviction that THIS SHIT IS NOT RIGHT comes across loud and clear throughout the book. You never wonder where he stands on the women are less than idea.
What I Didn't:
⊗ With a little readjusting, it felt like this could have been wrapped up into just one book. But since it's been pegged as a series since the beginning, I'm going to assume that the author knows what she's doing and has a plan.
Final Thoughts: The quiet little thriller shocked me with how good it was. You guys know how much girl power and the smashing of the patriarchy thrills me, and every page of this book is screaming "I AM AWAKE!" But quietly…so quietly that only other women can hear. The men are too busy congratulating each other on being men.

Favorite Quotes: "Not knowing didn't make me any safer. It just me me easier to manipulate."
"This book is for the girls who have suffered and fought for years, unacknowledged. I believe you. I see you. And I'll fight with you."
All quotes are taken from an uncorrected proof of the book